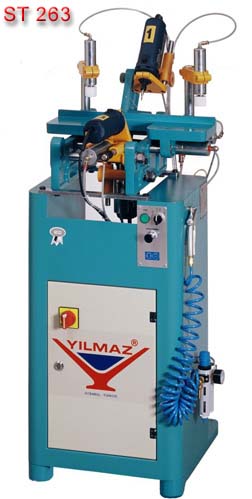 It is a driller machine designed to open the water drenage canals on the profiles at the two or three axis, varied angles and heights.


It automatically adjusts the axis crookedness on the profile.


The work process its automatically, done by one button.


Motor selection is done by means of button.


There are 3 motor at the model ST-263.


There are 2 motor at the model ST-262.